Are you thinking about getting into UX design?
Maybe you're thinking about a career change, or you're graduating from school or college. Wherever you're coming from, getting started on a new journey is sometimes daunting, and landing your first job in UX without any previous experience can be difficult.
Like many of you, I have faced these challenges. My own career in UX started over 20 years ago after graduating from Art college. I've worked lots of design and education roles since then, learning from my mistakes along the way. One thing I've figured out is that I'm passionate about solving problems, trying new processes, and how design can make a positive impact on people's lives. If this interests you too, read on!
Here are four practical steps to help with landing your first UX role…
1. Do Your Research
Start by learning more about what it's like to work in UX and if it's a good fit for you. Listen to industry leaders talk about their roles and what a typical project or day might look like. If you're not interested in what you're hearing, it's a cue to rethink before you throw your energy in the wrong direction.
You might be focused on visual design, or more interested in crafting messages through UX writing. Maybe helping businesses drive innovation projects is where you're heading; or you want to know if customers will actually use the product you are working on. Learning from experts about what it's like to work in these roles helps.
Award-winning product design agency AJ&Smart's YouTube channel features heaps of content about working in UX and the processes they use to help companies innovate through design. On High Resolution's YouTube, learn from 25 masters of the design industry about what they do, and how some of the best companies in the world use design to grow their businesses.
Find out more about creative processes and get inspiration from designers at Google Design Podcasts or listen to conversations with global design and technology leaders at the UI Breakfast Podcast.
2. Learn Some UX Basics
Now you're sure you are heading in the right direction, it's time to learn some practical skills! If you need a helping hand with UX processes, tools, and techniques, there are lots of great online resources to get started with.
Udemy's affordable UX courses cover topics like UX processes and tools of the trade with highly-qualified tutors. UXbeginner.com features FAQs about starting a career, along with training and resources.
Like me, not everyone is a natural graphic designer. I've improved how I communicate visually by learning about the basic elements and principles of design. You too can improve your visual design skills with courses by CalArts at Coursera or Canva's Design Literacy.
When I'm struggling with the core principles of human-computer-interaction, I head over to lawsofux.com for an easy to understand illustrated run-down of the top 20 interaction design principles every interaction designer should be familiar with.
UX Design is all about creating experiences that people actually want to engage with, or improving existing products and services. Learning how to measure the value of your design, or whether it's easy for people to use is crucial. Michael Margolis's UX Research guide for startups is a super-helpful compilation of research techniques, and the Neilson Norman Group's YouTube channel has lots of practical tips for techniques like usability testing, customer journey mapping, and interaction design basics.
If learning about what day of the week is more likely to get your email campaign opened by a reader, UX research could be a great fit for you. Discover more about the human mind and how it relates to technology at Team W's HumanTech podcast series or check out Dr. Susan Weinschenk's book 100 Things Every Designer Needs to Know About People.
3. Start Applying Your Skills
Practically applying some of the new tools and techniques you're learning can be difficult if you're not already working in a design role.
Whatever your situation, you can apply your knowledge. If you're already in a job, try to practice where you are. You could be working in a cafe or restaurant and notice a problem for your customers that can be solved with a better process. You might design a better customer experience and figure out a way to measure if your idea actually worked. If you're working in an office, you could offer to run a workshop about Design Thinking that helps identify new business opportunities or improve how meetings are run with your colleagues.
If you're struggling to find your own UX project, meet like-minded folks at a Hackathon, Jam, or Startup Weekend. These events bring people with diverse skill sets together in a fun and open environment, where teams try to solve real-world problems in a defined period of time, usually over a day or a weekend.
Whatever you try, documenting your efforts on a resume, blog, or portfolio is a great way to show off your UX skills to potential employers. Your portfolio doesn't need to be super-slick! The most important thing to showcase is your thought process, any research you've done, and your story of who you are as a designer.
4. Get Involved In The UX Community
Finally, start getting involved in design conversations with the right people. Design is all about collaboration and communication, and these skills are important to cultivate.
Look at companies you'd like to work for and start following them on LinkedIn and other networks. Connect with hiring managers and other designers, and familiarise yourself with design and business language. Follow leaders on Twitter, and ask questions, or join conversations.
MeetUps are a great way to connect with the design and technology community. If there are none near you, be bold, and start your own group! Look for student rates at design conferences or volunteer at events so you can access world-class experts without the expense of costly tickets.
Kickstart Your Career in UX Today
UX is a rewarding career where designers can help craft products and services that make a real difference in people's lives. If you're feeling overwhelmed with options and information, start with some research, learn some basic UX skills, apply those skills to a project, and get involved with the design community. Don't be afraid to learn from your mistakes and have some fun along the way!
ABOUT THE AUTHOR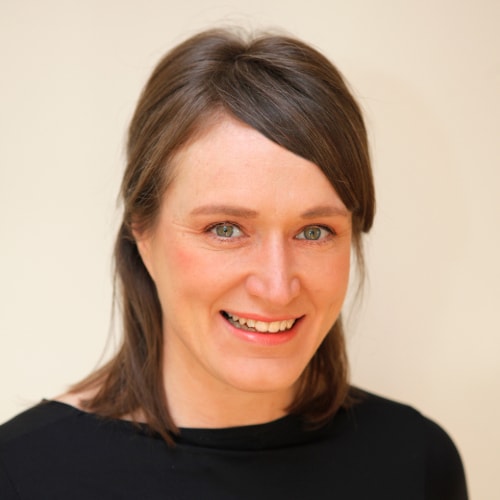 With almost 20 years experience working in digital, software and education roles, Niamh has a unique blend of UX strategy, user interface design, customer research, creative design, facilitation and training skills. She is UX Design Lead at property servicing SaaS specialists Aspen Grove Solutions based in Kerry, Ireland. She specialises in driving design-lead innovation projects, user testing and applying Design Thinking practices to build better user experiences for customers. An advocate for supporting the growth and development of science and technology, Niamh runs digital workshops, provides design consultancy and facilitation services to startups and runs a UX professional networking group.
Start your conversation with me today on LinkedIn or Twitter
---
Other news